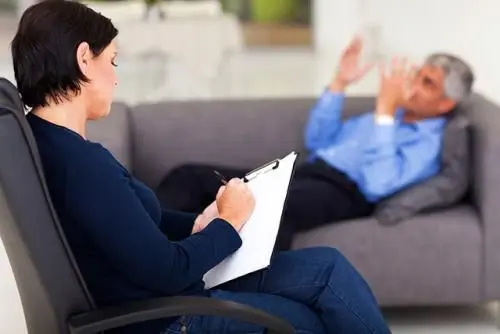 It is my belief that all individuals are conceived with an innate motivation towards balance and happiness and that we possess the ability to achieve this state of wellness independently and within our social systems. Throughout our lives, from conception to present day, we are faced with many events that may pose as obstacles to our maintaining this state of wellness and as a result we may develop patterns of behaviors, thoughts, emotional processing and interaction styles that present as unhealthy and distressful.
The purpose of counseling is to provide a safe environment and personal connection to be able to explore and identify the development of these dysfunctional processes. Through obtaining understanding about the origin and initial purpose of these maladaptive processes we become more adept at being able to challenge them and replace them with healthy, adaptive behaviors. My role as a counselor is to assist you through this process while respecting and promoting your natural capacity to make informed choices as well as to responsibly act in ways that will better the life of oneself and one's surrounding system (family, friends, work, community, etc.). I will work to facilitate growth, healing, insight, and the exploration of choices reflective of the responsibility and wisdom you possess with respect to your situations. I hold a strong belief that the mental, emotional, relational, physical, and spiritual components of each person work together to make up how we perceive ourselves and our surrounding world. I will work to support the integration of these aspects of your life to the extent that you are willing and feel it is appropriate.
I do not value the role of pathology in striving towards health and wellness and therefore do not rely on formal diagnosing or labeling. I perceive this practice to be counterproductive as it often discourages empowerment of you, the client. I am more concerned with identifying factors that contribute to the development of the behavior, thoughts, emotions and/or relationships that you are seeking relief for; these may include areas pertaining to childhood, trauma, physiological dysfunction, lack of fulfillment and purpose, to name a few.
Your participation in the entire therapeutic process is vital for therapy to be most effective as you and only you possess the power to change your life. We will work collaboratively to form treatment goals. Given the intimate nature of counseling and the willingness to explore areas in life that may be uncomfortable or painful it is important to acknowledge that along with the benefits there can be short-term risks, such as: uncomfortable feelings like sadness, guilt, anger, frustration, loneliness, and helplessness. I request that you make me aware of any of these feelings throughout the counseling process so that we can work to fully process through them and receive the greatest benefit of the work. Ultimately, therapy often leads to enhanced relationships, solutions to specific problems, significant reductions in feelings of distress, and greater fulfillment in life.
MY APPROACH:
It is vital that you feel enough trust and confidence in your counselor to be able to share honestly and freely about areas in your life and self that can be very private or confusing. This, trust and confidence, is something that often takes time to build but I believe that this process can be accelerated by having an increased understanding of what counseling looks like with me. Although every session is as unique as the individual sitting with me it is helpful to understand the framework in which I typically work from – this is essentially my approach or techniques for promoting shifts and awareness. My approach is multidimensional (bio-psycho-social) and incorporates different psychotherapeutic traditions to best address your needs, values, and personality. While I may pull from additional theoretical orientations if appropriate, the foundation of my practice is grounded in a humanistic perspective and utilizes Cognitive Behavioral Therapy, Interpersonal Neurobiology/Attachment Theory, and Mindfulness/Dialectical Behavioral Therapy for my individual therapy and for work with couples I strongly incorporate Gottman Couples Therapy. In addition, I review and assess any potential physiological factors that may be contributing to or effected by your current issues and will consult (with your permission) with other providers on our wellness team in efforts to provide you with the most integrative care.
Seeing through a humanistic perspective – I believe in your basic goodness and view you as a whole individual that is worthy of meeting your goals and living a life of fulfillment. We work together at a pace that is set by you; allowing you a safe space to reflect, grow, and make choices based on your inherent knowing of what is best for you. This perspective elicits optimism about the human condition and invites exploration of what it means to exist and to be fully human.
Often we find ourselves like prisoners to our own thoughts – consumed and attached to the dialogue that plays in one's mind endlessly. This is where Cognitive Behavioral Therapy (CBT) can be very beneficial. In this therapy, we look to identify specific thoughts and patterns of thinking (schemas) that are harmful, irrational and often influence our behaviors and emotions in negative ways. Through increased awareness you are able to challenge said thoughts and ultimately free yourself from this painful experience. This therapeutic approach encompasses a decent amount of "homework" as I provide you with worksheets and other tools that help you to identify, challenge, modify and/or eliminate these invasive thoughts and replace them with healthy patterns of thinking and behaving.
Sometimes it is difficult to find words to express our thoughts and feelings and we start experiencing physical manifestations like headaches, sense of detachment, fatigue, digestive issues, shortness of breath, or heart flutters. These physical symptoms can often lead us into areas that require attention and processing – as a complimentary technique to CBT, I incorporate the use of Mindfulness techniques like breath work, meditation, guided imagery, and yoga to name a few – as well as the therapeutic instruction of Dialectical Behavioral Therapy. These therapies help to create a healing space between us and our thoughts, emotions, and physical disturbances so that we are able to return to them with greater clarity and have ease in working through them. This distance, or detachment if you will, allows a deeper level of understanding of how they impact us and how we are able to consciously let go of the burdens that they create in our lives. These therapies also address deep, emotional scars from our pasts that often influence our overall health unbeknownst to us.
When the past emerges in the counseling session it can often be overwhelming and quite scary. I often hear individuals say that they fear getting stuck in the past or unveiling emotions and memories that may create anger towards people they hold near and dear. These are legitimate concerns and one's that we will address directly and process together – it is my job to make sure that you always feel safe and confident that the benefits of exploring the past outweigh the immediate discomfort and fear. If this is agreed, then we explore the past utilizing an Interpersonal Neurobiological approach. This approach looks at events, interactions, and perceptions that you may have experienced from early childhood to present day – and creates an understanding on how these experiences have actually "programmed" or trained you brain to respond to triggering stimuli in maladaptive/unhealthy ways. This can be a very liberating process as we often carry a lot of blame and shame for not being able to manage or change our lives sooner and this helps us to understand just how ingrained these processes actually are. This approach also looks at relational patterns and draws significantly from Attachment theory in understanding why we may feel avoidant, insecure, or clingy in our current relationships. The past holds many answers to understanding one's cognitive and emotional patterns and I strongly believe that it can be incorporated into therapy in a way that brings about healing in the present while letting go of buried burdens.
Lastly, when working with couples I incorporate Gottman Couples Therapy as my primary framework; this approach is based on three decades of research and therapy with couples and has revealed necessary ingredients for making a relationship meaningful and strong. The therapy incorporates a structured, goal-oriented and scientifically based approach that guides each session as well as interventions and exercises to provide continued growth at home. This therapy focuses on increasing respect, affection, and closeness between couples; learning ways to resolve conflict; generating understanding between partners; and, learning how to make communication calm and productive.
TYPES OF COUNSELING:
Individual- Psychotherapy offers a space and a relationship with an objective listener to explore ways to strengthen already beneficial patterns and to gently dismantle other patterns that are leading to uncomfortable symptoms and circumstances. It is essential that you feel safe with the therapist you choose as you explore your inner world more richly and begin to take new steps toward greater fulfillment – see above for a more detailed description of what therapy entails.
Couples/Family- Working from a holistic framework often views individual concerns as being part of a greater dysfunction in a social system. Couple's and Family Counseling will include members of these systems in order to promote growth and understanding of the interdependent patterns that exist. This type of counseling does not view one individual as the cause of a system's dysfunction and will work to create balance and wellness in these connections while benefitting the individuals involved. (see description about for Gottman Couples Therapy)
Group- Group therapy can often enhance the growth that is being experienced during individual counseling and can be used as an adjunct to individual counseling or independent of it (if appropriate). I truly believe that the benefits of group therapy are countless!
Groups are ongoing and address a variety of concerns that may or may not be appropriate for you. Some group will be psycho-educational in nature and may have duration of only a single session (examples include: progressive muscle relaxation, mind/body connection, time management, nutrition and exercise regimens, etc). These groups are considered "open groups" as they do not require a screening or a long-term commitment. While other groups will be more process oriented and will often take place over the course of 8-12 weeks (examples include: disordered eating, past trauma, couples, anxiety, interpersonal development, etc). These groups are considered "closed groups" as they will require a screening for appropriateness as well as a commitment to attend all sessions so that safety and stability can be felt amongst group members.