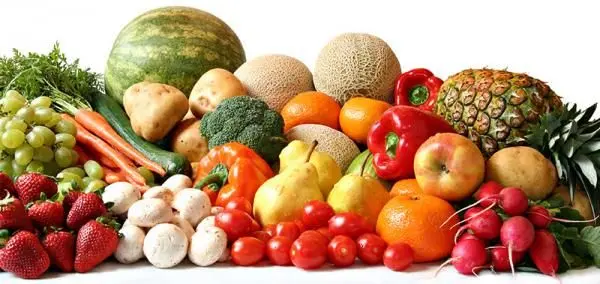 Are you new to the raw, living foods lifestyle, feel overwhelmed by information and don't know where to start? Are you simply looking for a healthy change in your life and need guidance? This full day Kitchen Detox Intervention is a great first step to ensure your success in reaching your health goals.
If you're looking to detoxify your body, an essential place to start is detoxifying your kitchen. In order to implement and sustain the healthy lifestyle changes in your life, it is important to set up your kitchen in a way that supports these healthier changes, rather than consistently challenge you on a daily basis to maintain them. This is a fun and inspiring day spent with us where we work with you to set up your kitchen to support a healthy lifestyle. You also receive the benefit of being able to 'tap into' our wealth of knowledge in the field of health and wellness through a whole day of informal discussions about your health goals and how to achieve them. We will arrive at your home for this full day Kitchen Detox Intervention and will include:
A Thorough Kitchen Food Analysis: This includes replacing and/or removing unhealthy food items from your kitchen. Besides the obvious removal of outright processed junk foods, many people are shocked to discover the amount of hidden 'less-than-healthy' foods they are keeping stacked in their kitchen. Due to intelligent marketing efforts, there are many food-like 'products' that are promoted as healthy but are actually not health supporting in the least. It's usually due to overconsumption of these 'disguised' food items that inhibit the success of your diet. We will help give you alternative suggestions in terms of replacing or removing these food items.

A trip to your local grocery, health food store or local market: Once your kitchen has been properly 'detoxified' it's time to re-stock on healthier food items. Touring your local food store with us is a great opportunity to ask lots of questions that you may have concerning products you buy, how to read nutrition labels, buying bulk produce, how to buy good quality produce, and any other questions you might have.

Sprouting Basics: Learn the basics of sprouting, including how-to sprout guide, where to buy seeds and ways to easily implement sprouting into your daily kitchen routine.

Meal Preparation: It just wouldn't be a complete day in the kitchen if it didn't include at least some time preparing food. The package includes showing you how to prepare at least one meal. It is a very full day, with lots to do, so depending on timing and desire to learn, more time may be allocated to covering other living food meal preparation ideas. We will also include and leave you with several written meal planning ideas.

Food Storage: Learn about the basics of storing various food items in terms of food safety and quality.

Essential Kitchen Equipment: Learn which kitchen tools are worth the investment and which kitchen tools aren't – and where to buy them for the best price. Learn about essential kitchen tools that provide invaluable time saving measures.

Cost Consciousness: We will cover essential tips on how to minimize costs while following a raw, living foods lifestyle.
If you are ready to Kitchen Detox, please call our office for more details!