The Power That Made the Body, Heals the Body!
Chiropractic in a nutshell:
The brain and spinal cord connect and control every cell, tissue, and organ in the human body.
If message flows back and forth between the spinal cord and body, you have health.
If the message is blocked, you experience ill-health.
This blockage is called a subluxation and is caused by physical and non-physical stressors such as repetitive injuries, nutrition, movement, emotions, and more.
A chiropractor's job is to locate and correct subluxations (causes).
Chiropractic aims to restore the blocks to the body's innate capacity to heal. The power that made the body, heals the body.
Chiropractic is centered around the idea of subluxation which is defined as sub (less than) and lux (light). This light or life force energy is housed and located in the central nervous system (brain and spinal cord). The cause of disease and malfunction is not a physical problem but rather a "light and power" issue. This power is the same energy that created us, tells our digestive system to digest, tells us our lungs to breathe, our heart to beat, and the power that knows how to heal a papercut. Our goal is to remove the blocks or impediments to allow the full maximal expression of this power.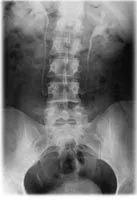 Chiropractic theorizes that nerve and organ dysfunction is often the result of misaligned vertebrae of the spine. When the vertebral segments become injured, fixated, or malaligned, soft tissues become irritated, adjacent muscles often tighten, and nerves can be irritated and their function impaired. This is called an "intervertebral subluxation."
Your First Visit
A thorough consult and chiropractic, orthopedic, and neurological examination including all or some of the following (based on your current level of health): thermography, computerized postural analysis, and X-Rays.
Your Second Visit and Beyond
We begin with a review of findings (called the Report of Findings visit) and answer the following questions:
What's wrong?
Can you help me?
How much will it cost?
How long will it take
Your treatment plan will be multi-dimensional and consist of an array of recommendations including. Please note, this is a partnership so you will always choose what works best for you.
Chiropractic adjustments: We use various techniques from low force (Activator, Arthrostim, Drop Table) to non-traditional (Quantum Neurology) to traditional hands-on. Adjustments are customized to what works best for you.
Postural program, exercise guidance, and physical therapy
Electric Stimulation, Ultrasound, Laser, and Red Light
Massage
Nutritional and supplemental recommendations
Phases of Care
Chiropractic care is like building a house – certain things have to happen in a particular order in order for everything to stand strong and work correctly. When building a house, if you tried to put up your walls before you had a solid foundation, your walls would be weak and eventually collapse. If you tried to put on your roof before the walls were ready, you would run into the same problem. The same is true for your body. Your body has to go through a particular plan of care in order to repair itself correctly and fully. There are three general phases of chiropractic care:
Relief Care
The number of times you visit a chiropractor during this phase of care varies and is dependent upon your specific condition. Our objective during this phase is simple – to alleviate your pain.
Rehabilitative Care
Once your condition has stabilized, you enter the second phase of care, where the objective is to correct any underlying injury or cause of discomfort, strengthen the muscles, and improve neuromusculoskeletal function. The frequency of office visits is reduced over a period of two to six weeks. Care may be supplemented by rehabilitation exercises, nutrition, and modification of daily habits.
It is important to remember that many of the conditions for which people seek care have developed over many years; therefore, correcting these problems is a true rehabilitative process. It helps to understand that it takes time to correct these conditions.
Once your discomfort has subsided, you may think all is well and choose to abandon your efforts. However, if you end your care before fully healing the muscles and soft tissues, you can invite a relapse. This is a mistake many people make, and it sets them up for recurring health issues.
It's hard to believe that, after all the time, effort, energy, and money put into correcting a problem, a patient would choose to forgo this relatively easy phase of care! As much as we'd love to see you in our office, we'd much rather assist you in maintaining your health rather than relieving your pain.
Wellness Care
You then "graduate" to the wellness phase, which is designed to maintain your improved health, encourage normal spinal function, prevent the return of the original condition, and catch small problems before they become serious. A personal wellness care program will be designed specifically for you where we teach you how to incorporate good nutrition and exercise habits into your everyday life, thereby promoting vitality, endurance, and the ability to enjoy life at its fullest.
A good way to look at chiropractic is to relate it to dentistry. We all know it takes a long time to develop tooth decay, but with regular maintenance and check-ups, the plaque doesn't have a chance. Similarly, it often takes a long time to develop a spinal misalignment. But with regular maintenance, the bones will not have a chance to get out of line.
Few things as complicated as your body can be "fixed" and then ignored. Think of your car, your teeth, or your relationships. They take time and effort to maintain, but you know it's worth it in the long run. That's why we recommend a regular schedule of chiropractic check-ups.
You can then congratulate yourself on achieving your ultimate goal: optimal health!
Chiropractic history is an intriguing story steeped in controversy and dotted with colorful characters. Since its origin in the late 19th century, it has been beset with attacks and challenges. These came both from chiropractors themselves as they struggled to define chiropractic's path and from those outside whose intent was to suppress its contribution to the evolution and growth of American healthcare.